bboxx

Mobile ATM
Unique mobile casings for ATMs and vending machines. Transportable, solid, with advertising surface.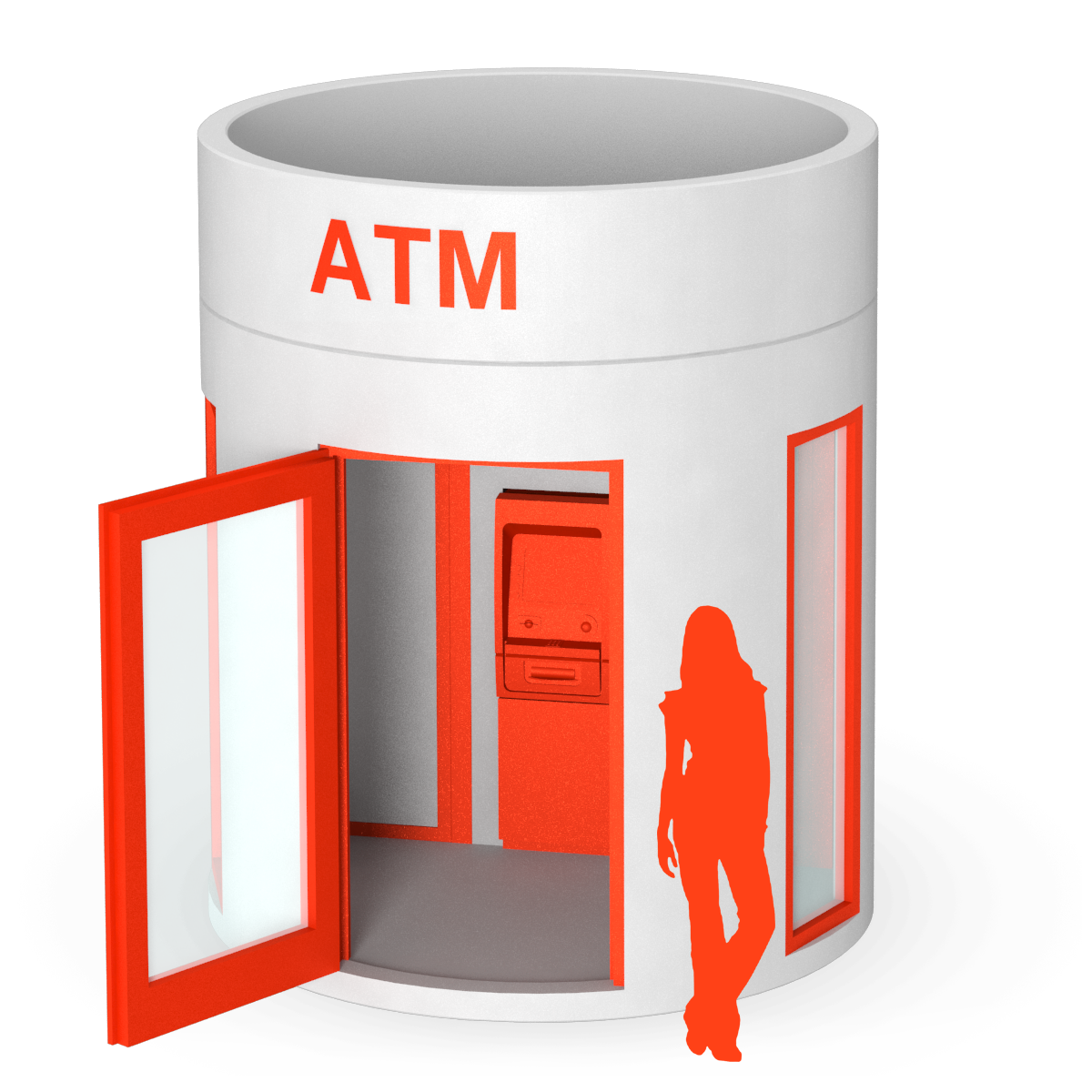 bboxx mobile ATMs
Veloform's mobile ATM solutions are unique and fully transportable. They feature solid materials, an attractive 360-degree advertising surface, and striking looks. They can be equipped with one or two cash machines, roof or foyer, lockable doors or electric shutters. Several diameters are available. The standard bboxx ATM external diameter is 2.74 Meters, while bboxx ATM compact measures 1.24 Meters. They are ideal for events, festivals, prestigious contruction sites, trade fairs or amusement parks.
Choose between these products
of the category Mobile ATM
Send us your enquiry
We will respond within 24 hours.