bboxx

UrbanFurniture
Urban furniture with high-quality, efficient shapes and materials providing comfort and security in public spaces.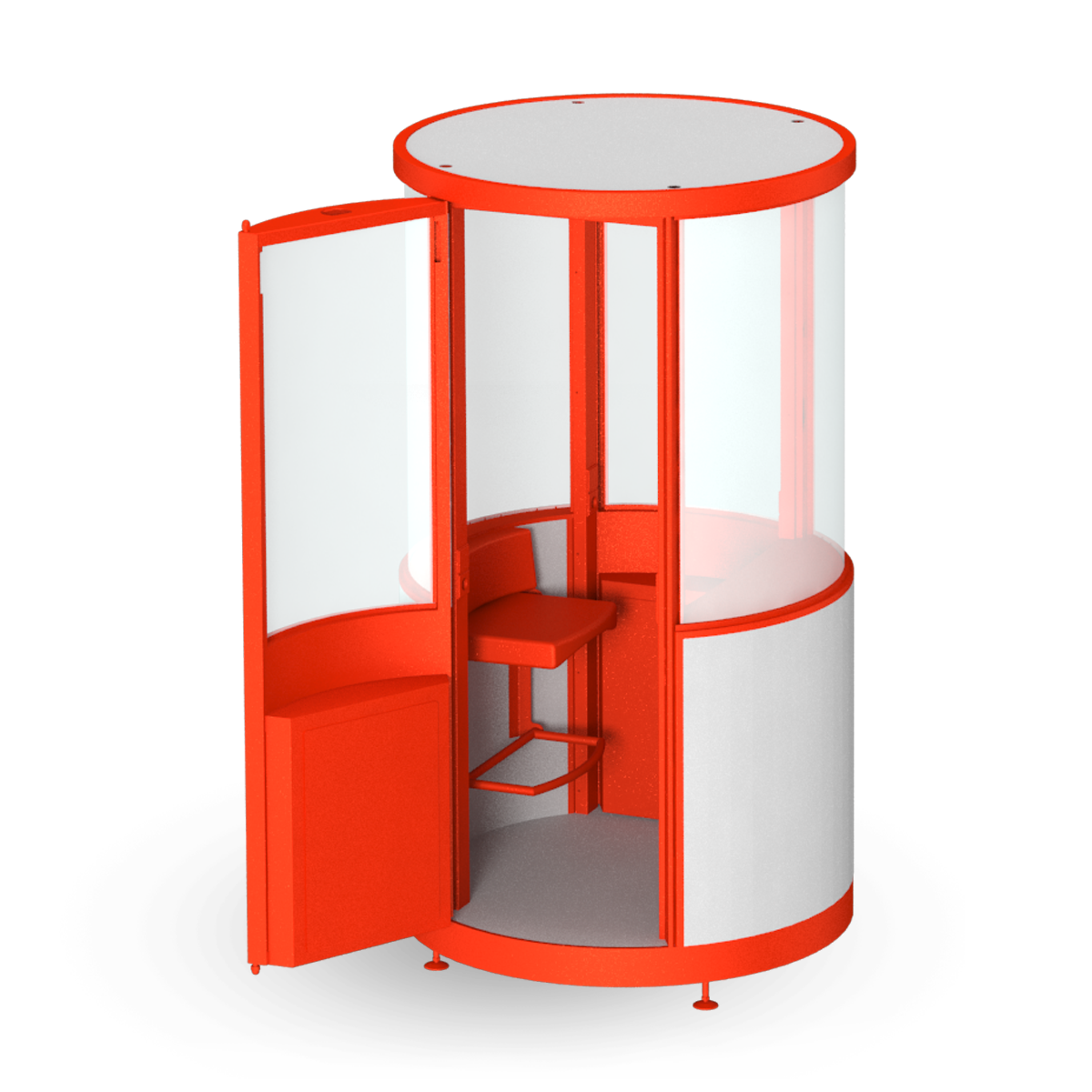 bboxx Urban Furniture
Veloform's mobile urban furniture are innovative room solutions for the public space. Important features of the fully equipped cylindric buildings are security, comfort and a striking shape with prominent advertising space. The elegant bboxx Guard House won the first prize in a European tender called by Polizei Berlin for their guard posts. All bboxx models can also function as concrete barriers for events and public areas. The transportable room solutions include a mobile Accessible Bathroom, a striking box office, and information booth. The tiny buildings feature a 360-degree advertising surface. Transport and installation are quick and easy.
Choose between these products
of the category UrbanFurniture
bboxx

Guard house

The mobile bboxx Guard house provides a casing for security staff in public spaces

Slim diameter, sufficient space inside, and an excellent view.
For temporary or permanent security guard posts and entrance booths.
Flexible, mobile and weather-proof, with a 360-degrees brandable surface.

Go to product

bboxx

Information Booth

This fully-equipped, round information desk boasts a high recognition factor and a 360-degree advertising surface

Transportable, solid info booth or box office.
Lockable, weather-proof, fully furnished.
The outside surface can be fully branded.

Go to product

bboxx

Accessible Bathroom

The bboxx Bathroom 'accessible' is an elegant mobile sanitary facility

Easy transport and installation, insulated, heatable, active ventilation.
Mobile sanitary facility for events, hotels, hostels and camping sites.
The outside surface can be branded individually, all colours, coatings or plots.

Go to product

bboxx

Concrete barriers

Versatile yet esthetically appealing, bboxx Concrete barrier solutions are ideal to help protect public spaces

Mobile rooms and towers provide versatile room solutions and security for events.
Various models and different heights are available to build concrete barriers with advertising surface.
Transport and assembly are quick and easy.

Go to product
Send us your enquiry
We will respond within 24 hours.