bboxx

Accessible Bathroom
Independent, stylish bathroom, fully accessible
The bboxx Bathroom 'accessible' is an elegant mobile sanitary facility
Easy transport and installation, insulated, heatable, active ventilation.
Mobile sanitary facility for events, hotels, hostels and camping sites.
The outside surface can be branded individually, all colours, coatings or plots.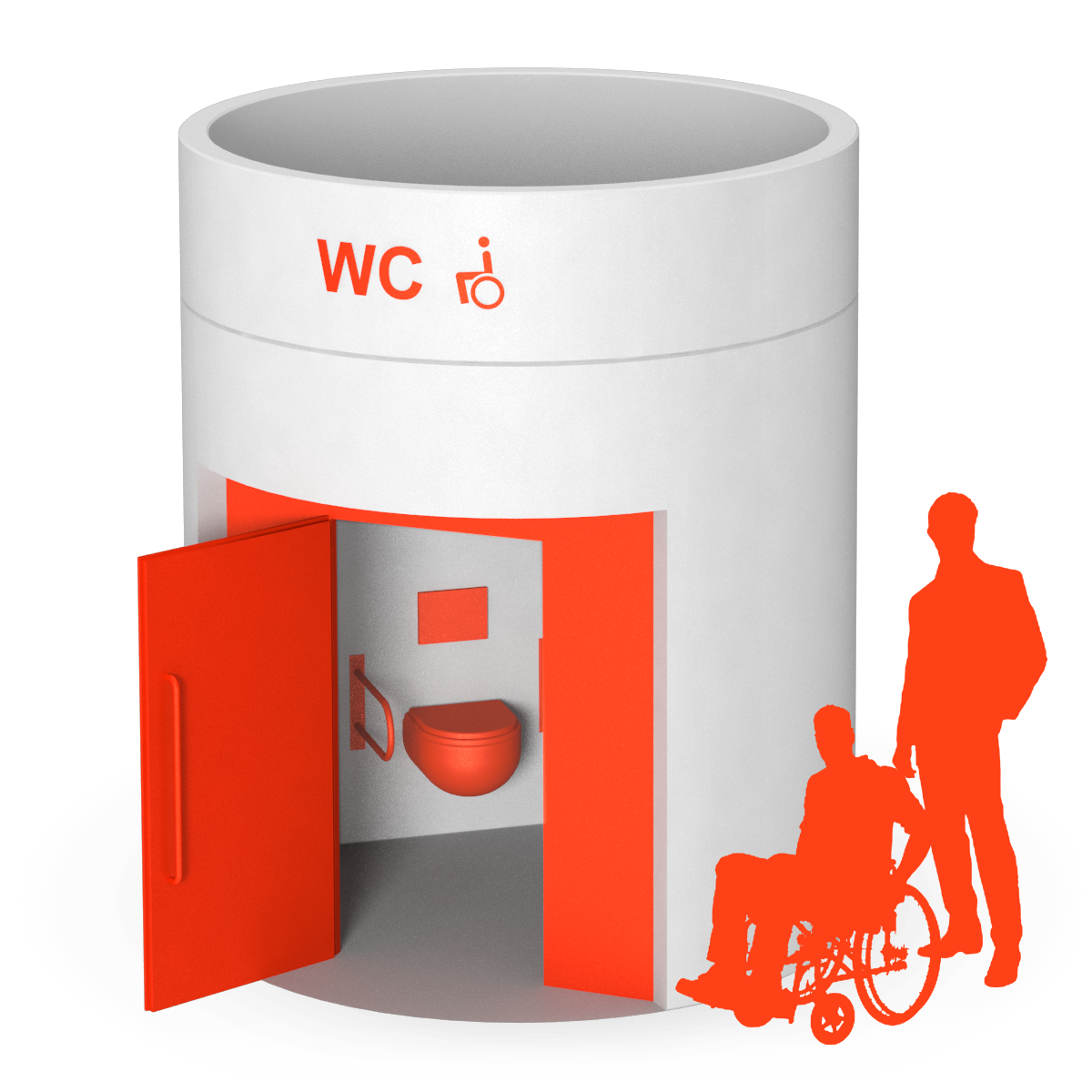 bboxx

Accessible Bathroom
Technical specifications

Total height with standard roof

Total height with high roof

Outer diameter with insulation

Net weight with standard roof

Net weight with high roof

Concrete steel, insulated
bboxx Accessible Bathroom
The fully equipped mobile toilet provides a comfortable, attractive room solution for Accessible public Bathrooms instead of container versions and dixi toilets.
bboxx slube home Mini-Hotel
This is what the ground floor of the bboxx slube Mini-Hotels looks like. The Bathroom is fully equipped.
bboxx Bathroom
The shower cabin of the Marina Coswig bboxx Bathroom facilities.
bboxx Bathroom
Several bboxx Bathrooms were grouped together at the Marina Coswig's Spa area, with unique exterior and interior design.
bboxx

Accessible Bathroom
in detail
Detailed description
This mobile Accessible Bathroom provides a fully mounted, esthetically appealing solution for sanitary facilities in public spaces. It's an elegant alternative for portable toilets at events, festivals, hotels or camp sites. Its high-quality materials also make it an ideal permanent room solution to expand existing facilities.
Material
The basic material of this mobile structure is insulated concrete steel. bboxx Accessible Bathroom is also fitted with active ventilation and heating. The water supply and drain pipes are located in a seperate area and can be accessed from outside.
Components
bboxx Accessible Bathroom is delivered fully mounted and in one piece. Individual features and interior designs are available on request. The quick and easy assembly allows you to move your bboxx Accessible Bathroom for an unlimited number of times, without loss of quality thanks to its solid structure.
Send us your enquiry
We will respond within 24 hours.