bboxx

ATM Square
Mobile casing for a teller machine in space-saving square format
bboxx ATM Square is a solid enclosure for one cash machine
Light model of bboxx ATM that fits anywhere.
Ideal for busy places, especially if you need a large number of ATMs.
The advertising surface can be branded individually with finish and/or plots.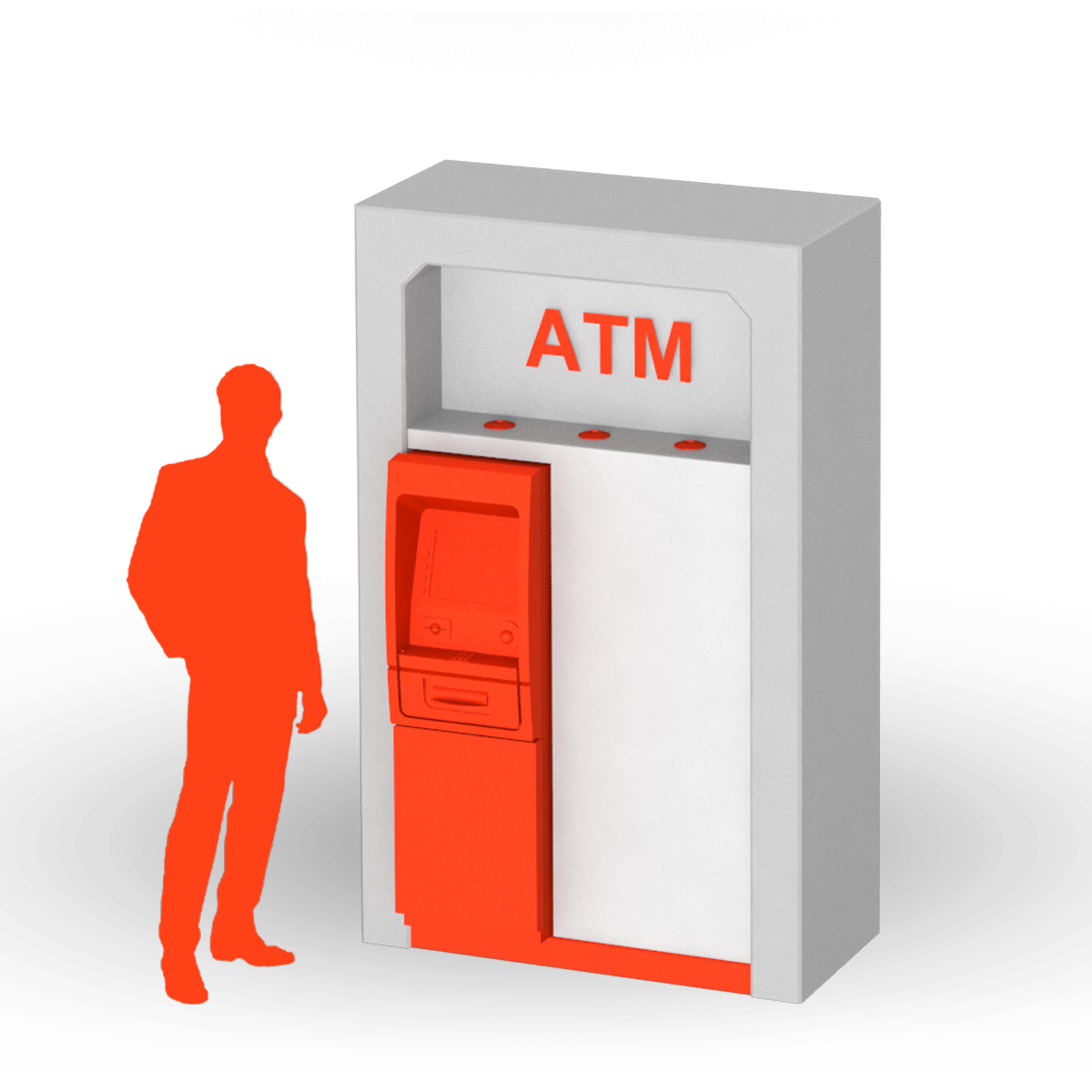 bboxx

ATM Square
Technical specifications
bboxx Automat compact
Die bboxx Geldautomat compact ist die schmale Variante der bboxx ATM. Sie rückt Ihren Geldautomaten in einer formschönen Behausung an besonders stark frequentierte Orte.
bboxx Automat compact
Mit einer besonderen Lichtinstallation auf dem Dach entstand für das Festival Berlin leuchtet 2017 für die Reisebank eine bboxx Automat compact mit Lichtkegel.
Zwei bboxx ATM compact
Die bboxx ATM compact ist eine schmale Behausung für mobile Geldautomaten, hier im Einsatz für die Sparkasse Grevesmühlen
bboxx

ATM Square
in detail
Detailed description
This light, transportable casing for cash machines is the smallesr bboxx mobile ATM model. It is ideal for installations with multiple tellers. Its look is recognizable, but space-saving.
Material
The surface of the square enclosure can be branded in all colours or with partial plots, or other coatings. Ideal in groups for large-scale or open-air events, such as trade fairs, festivals, or where bboxx ATM and bboxx ATM compact are too high. The two lateral surfaces are ideal for billboards.
Components
bboxx ATM Square keeps your ATM safe and dry. It can be designed to blend in, or to stand out, in any location. The roof can hold extra decorative or promotional features, such as light cones, balloons, or mascots.
Send us your enquiry
We will respond within 24 hours.