bboxx

Guard house
Elegant, comfortable pavillion for security posts
The mobile bboxx Guard house provides a casing for security staff in public spaces
Slim diameter, sufficient space inside, and an excellent view.
For temporary or permanent security guard posts and entrance booths.
Flexible, mobile and weather-proof, with a 360-degrees brandable surface.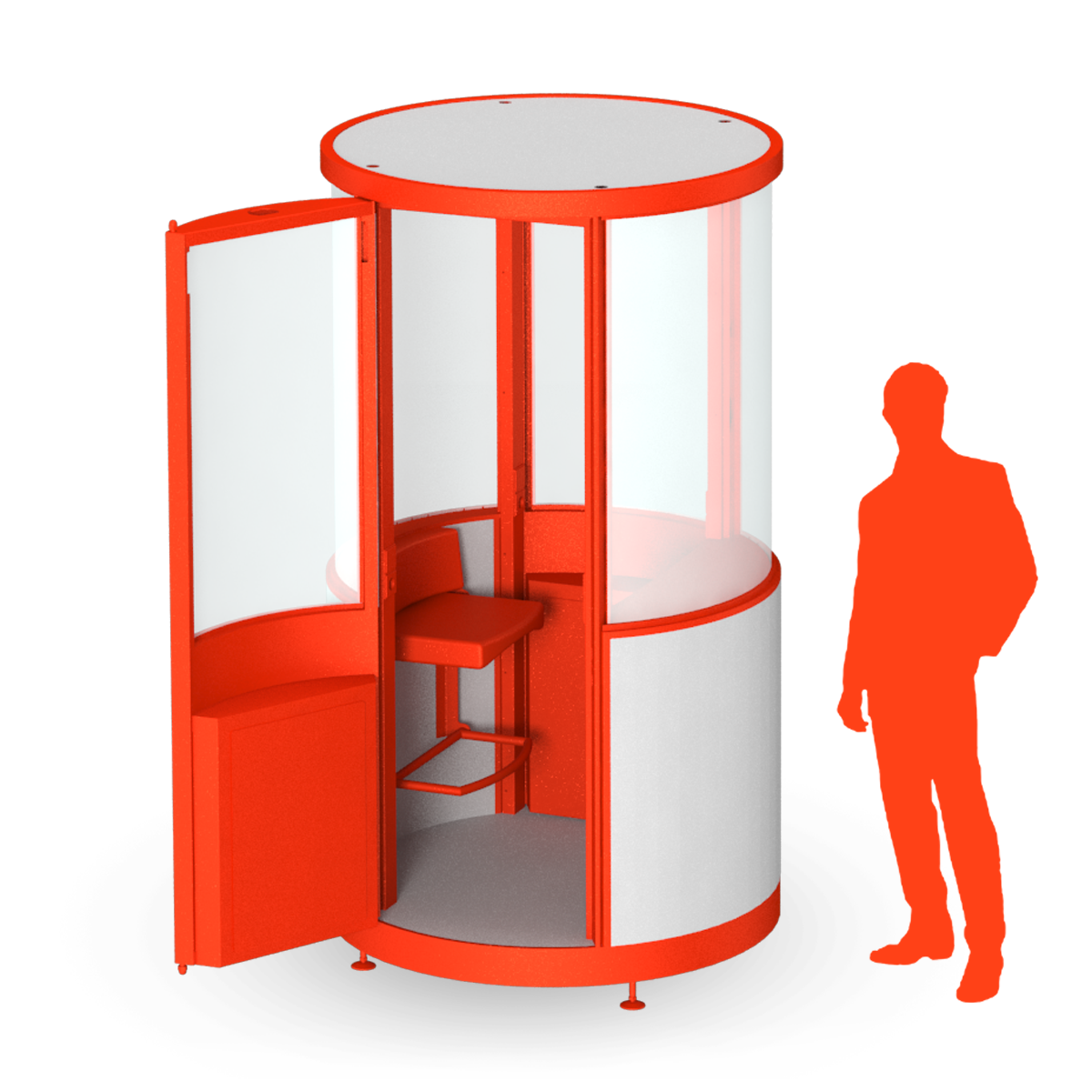 bboxx

Guard house
Technical specifications

Concrete steel, stainless steel, PC glass
bboxx

Guard house
in detail
Detailed description
bboxx Guard house is a mobile pavilion to place your security staff in strategic positions. It provides entrance personnel, guards, custodians and wardens with an excellent view and sufficient, comfortable interior space, while maintaining an optimized diameter and height.
Material
All the materials used for the production of the bboxx Guard house are top quality and durable. The main components are concrete steel and stainless steel. Space-saving and weather-resistant, the bboxx Guard house can be set up in 20 Minutes. The net weight of the body is under two tons, so that transport procedures are as simple as possible.
Components
Just like all other bboxx models, the bboxx Guard house is delivered in one piece and fully mounted. The final assembly is completed on site in a few minutes. Reducing the joints to a minimum, bboxxes are suitable for the whole year round, and do not require any particular foundation or recruitment.
Send us your enquiry
We will respond within 24 hours.