bboxx

DooH Media
Mobile DooH Media with high-impact advertising space
Versatile digital advertising towers display your message in a truly outstanding position
bboxx AdScreenTower with up to four digitalen screens for outdoor advertising.
Ideal for the most important events such as trade fairs, festivals, public areas.
Upgrades available with info booth, bar or kiosk at ground level.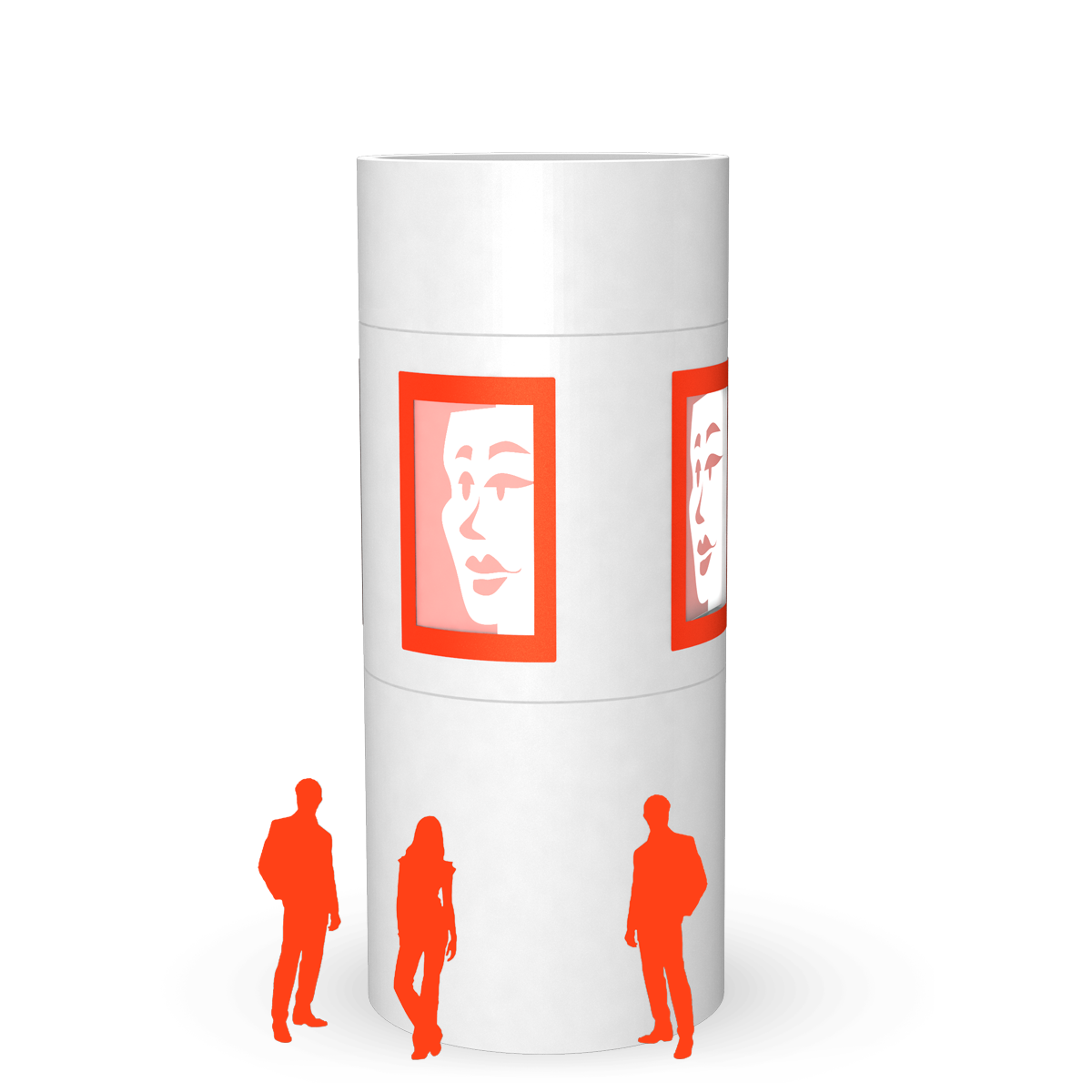 bboxx

DooH Media
Products

AdScreenTower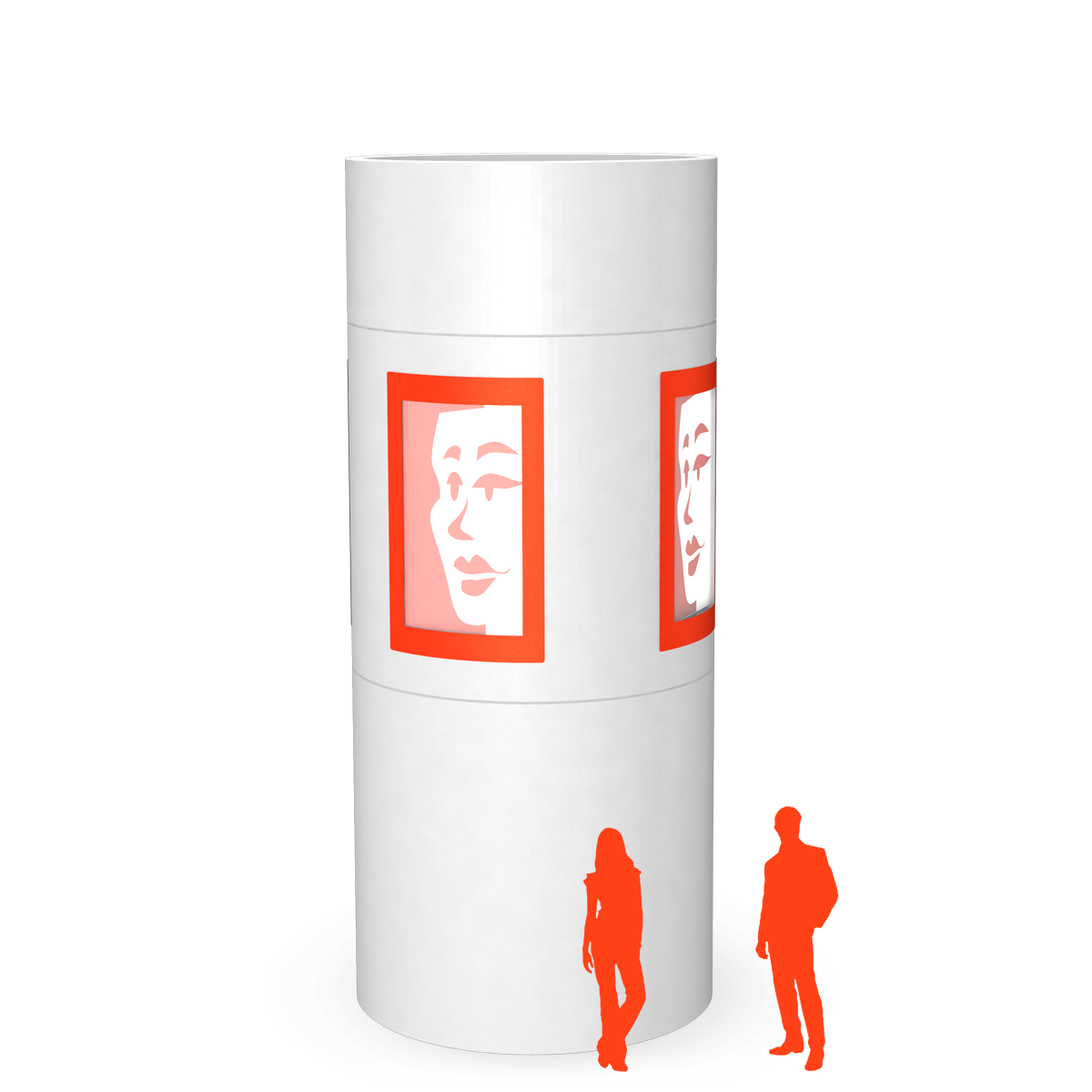 High-impact ad tower with 4 digital screens, for unforgettable brand identity
Show product details
bboxx

AdScreenTower
Technical specifications

Total height with standard roof

Total height with high roof

Net weight with standard roof

Net weight with high roof

Advertising module with 4 HD Displays

incl. 4 channel Player-PC, Software, LTE-Router

Screen diagonal; brightness

Contrast; Native resolution
bboxx AdScreenTower
bboxx AdScreenTower is a mobile advertising column. Four digital screens display your advertising content in all directions.
bboxx AdScreenTower
The bboxx AdScreenTower can combine three different levels. A ground floor with 360 advertising space. The module with digital screens at the second level. Plus a roof level with more advertising space.
bboxx AdScreenTower
Veloform Media developed this mobile advertising tower with highly qualified partners Gundlach SEEN MEDIA, accessforbrands and Klingenberg Berlin. It is an effort to combine a unique range of expertise regarding all aspects of outdoor advertising.
bboxx

DooH Media
in detail
Detailed description
The bboxx AdScreenTower and bboxx LEDAdTower were developed by Veloform Media in partnership with Gundlach SEEN MEDIA, accessforbrands and Klingenberg Berlin. All partners have contributed their expertise in outdoor advertising media. The impressive towers are equipped with four high definition advertising screens at the top, and will not be overlooked at large scale events. The bboxx LEDAdTower is a flexible solution with a standard LED screen mounted on the roof of any bbook model.
Material
The transportable AdScreenTower can be set up on any stable ground. Usually, no additional foundations are required. Veloforms DooH Media provide up to 90 square metres of striking advertising space. The round structure ensures 360-degree visibility for your brand message and images.
Components
The 75'' HB Displays of the bboxx AdScreenTower can receive digital content via four channels. The ground level bboxx module can be made accessible. It can accomodate an information desk, exhibition room, bar, kiosk or social media point. Desipite its impressive height, this outdoor advertising medium can be assembled in a few hours.
Send us your enquiry
We will respond within 24 hours.