bboxx

Hostel
Modular, versatile accomodation for active people
Fully mounted units equipped as hotel room, sanitary facility or recreation room
Modular hostel from a minimum of twelve double-room units.
Can be stacked 2-high, set-up takes only a few hours.
Sound proof, insulated, heatable, with active ventilation,.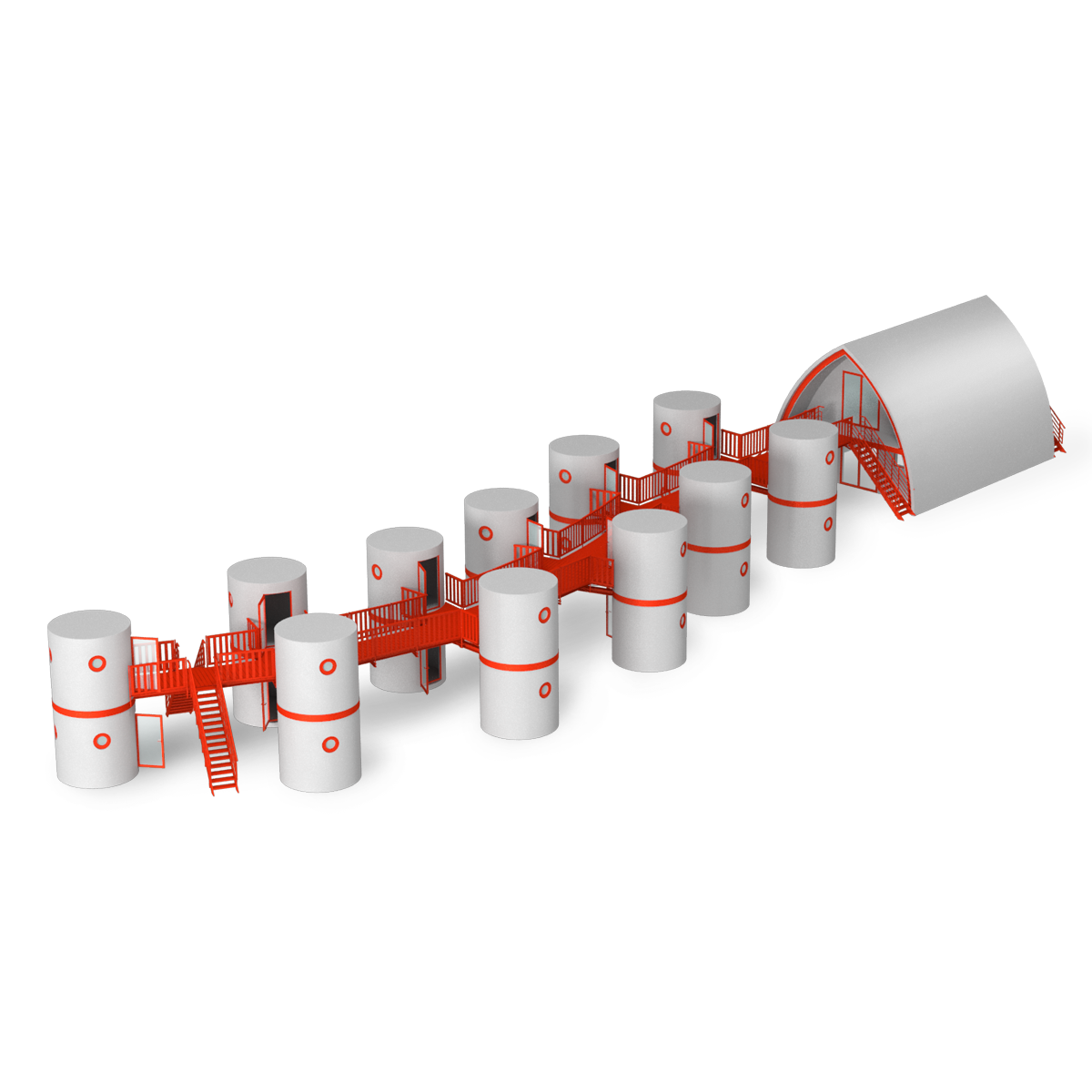 bboxx

Hostel
Technical specifications

Double bed, shelves, finish

Insulation, canopy, finish
bboxx

Hostel
in detail
Detailed description
bboxx Mobile Hostel is a comfortable, clean and appealing possibility to create high-quality accomodation at short notice. The transportable hostels developed by Veloform can be implemented with at least 12 double room units. The hostels can be extended at any time.
Material
The basic material of the round bboxx-units is concrete steel. The rooms are sound insulated, and equipped with heating as well as active ventilation. The bboxx Hostel units comes fully assembled. A quick and easy set-up make changes of location possible at any time, without loss of quality.
Components
The headquarters (e.g. GoTic house) accomodate breakfast room, lounge, WC/ showers, an apartment for the operator and the equipment room. Completely unused terrain can be activated quickly because bboxx Hostels normally do not need any particular foundation. Several locations in and around Berlin are operating bboxx Hostels successfully.
Send us your enquiry
We will respond within 24 hours.