bboxx

Hoteltower
Fully equipped hotel tower with two floors and roof terrace
Transportable Hoteltower provides unique accomodation solution and unforgettable travel experience
Striking shape on the outside, comfortable and cosy inside.
Transportable yet robust and durable, assembly in a few hours.
Features include a fully equipped bathroom, two bedroom levels, and roof terrace.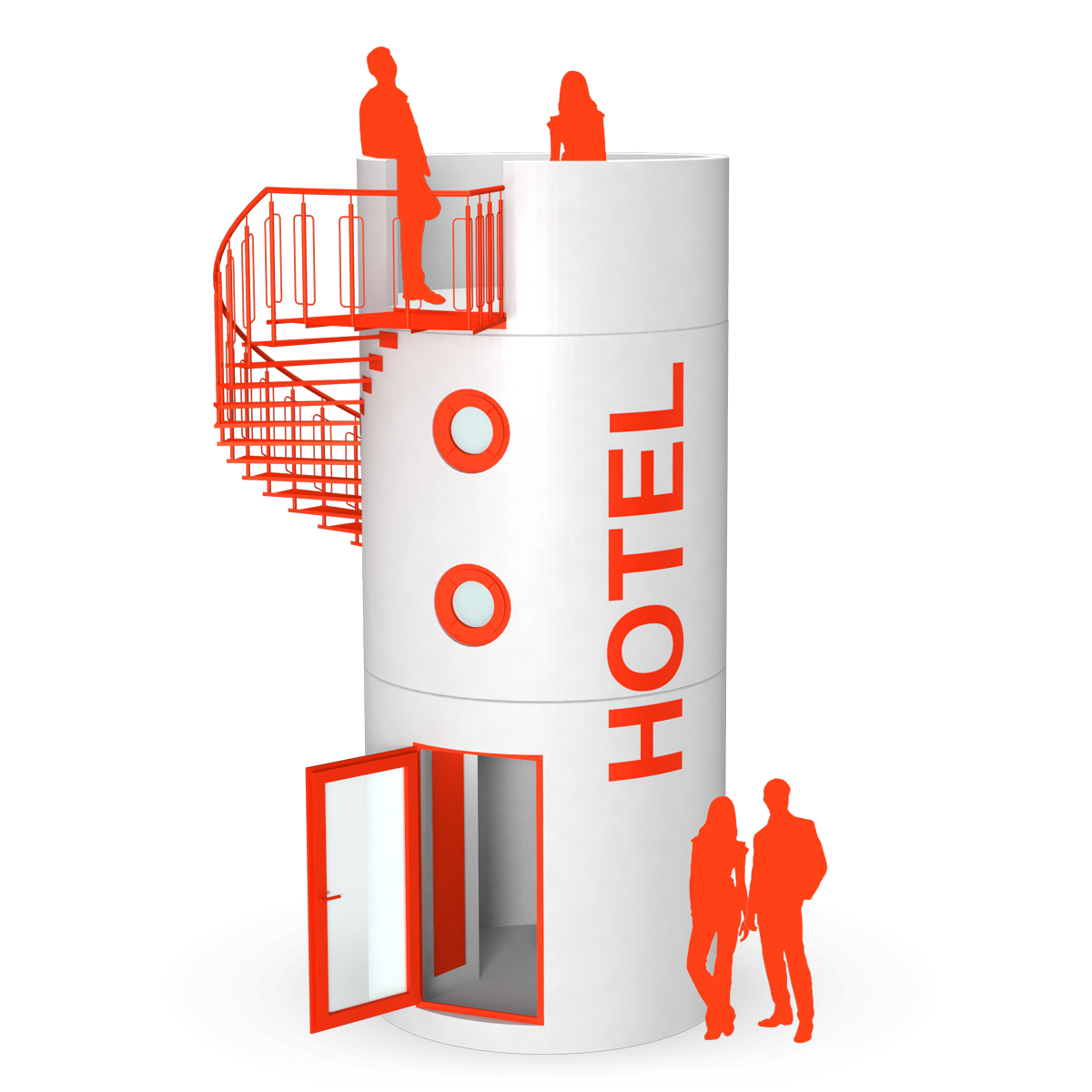 bboxx

Hoteltower
Products

Hoteltower 3 floors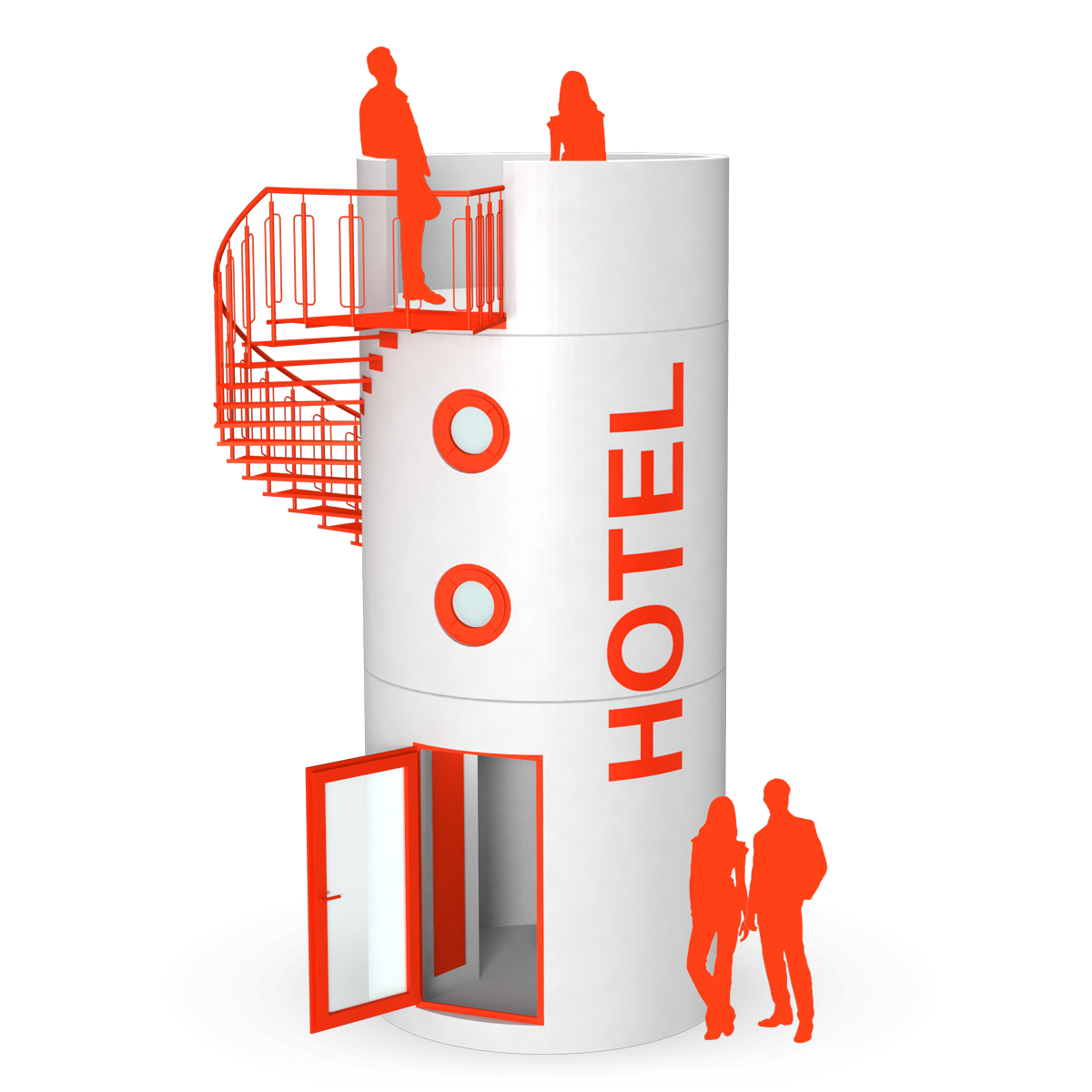 This "large" Hoteltower is composed of two floors plus personal roof terrace.
Show product details
Hoteltower 2 floors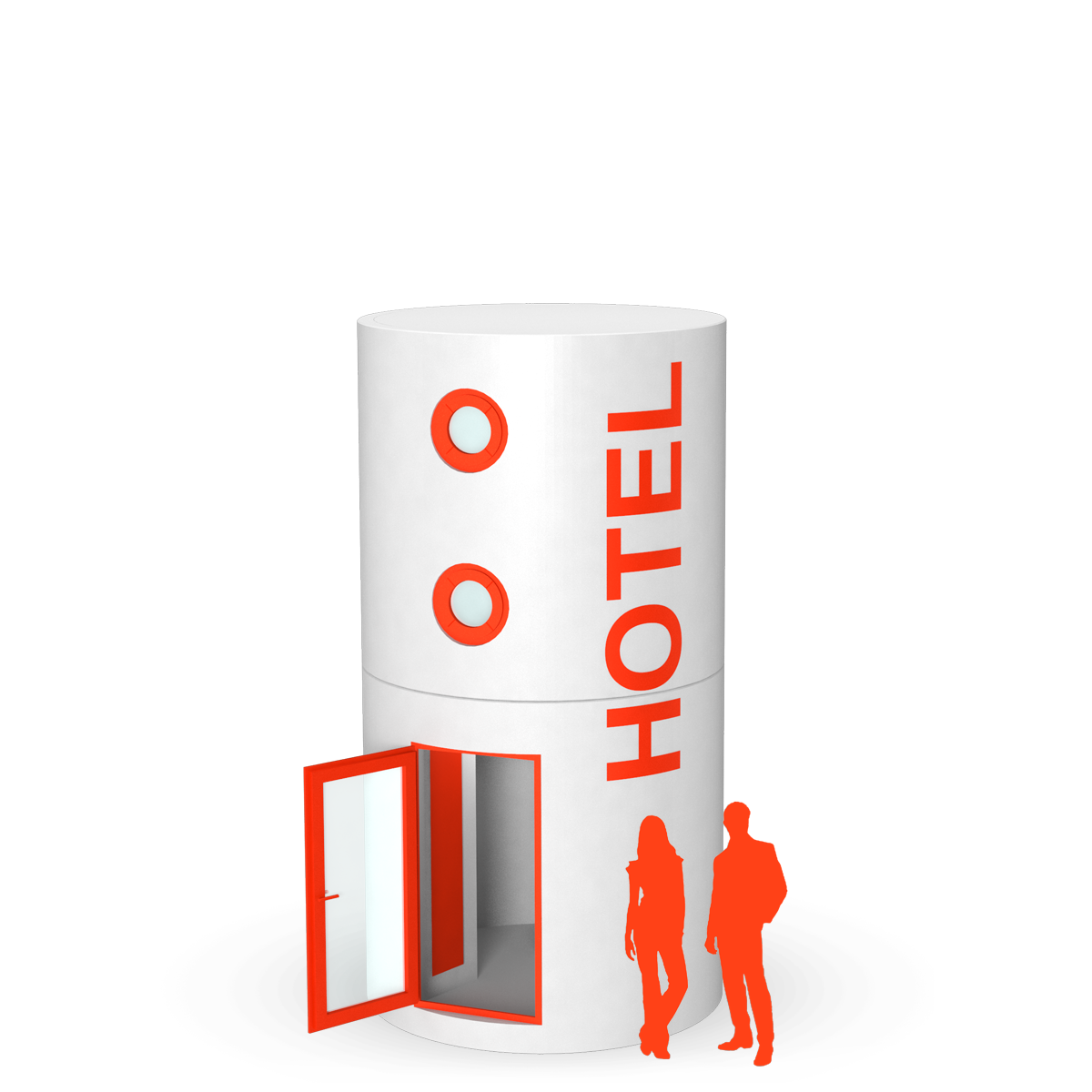 This Hoteltower for 2 to 4 persons consists of two floors with living area and bedrooms
Show product details
Hoteltower 1 level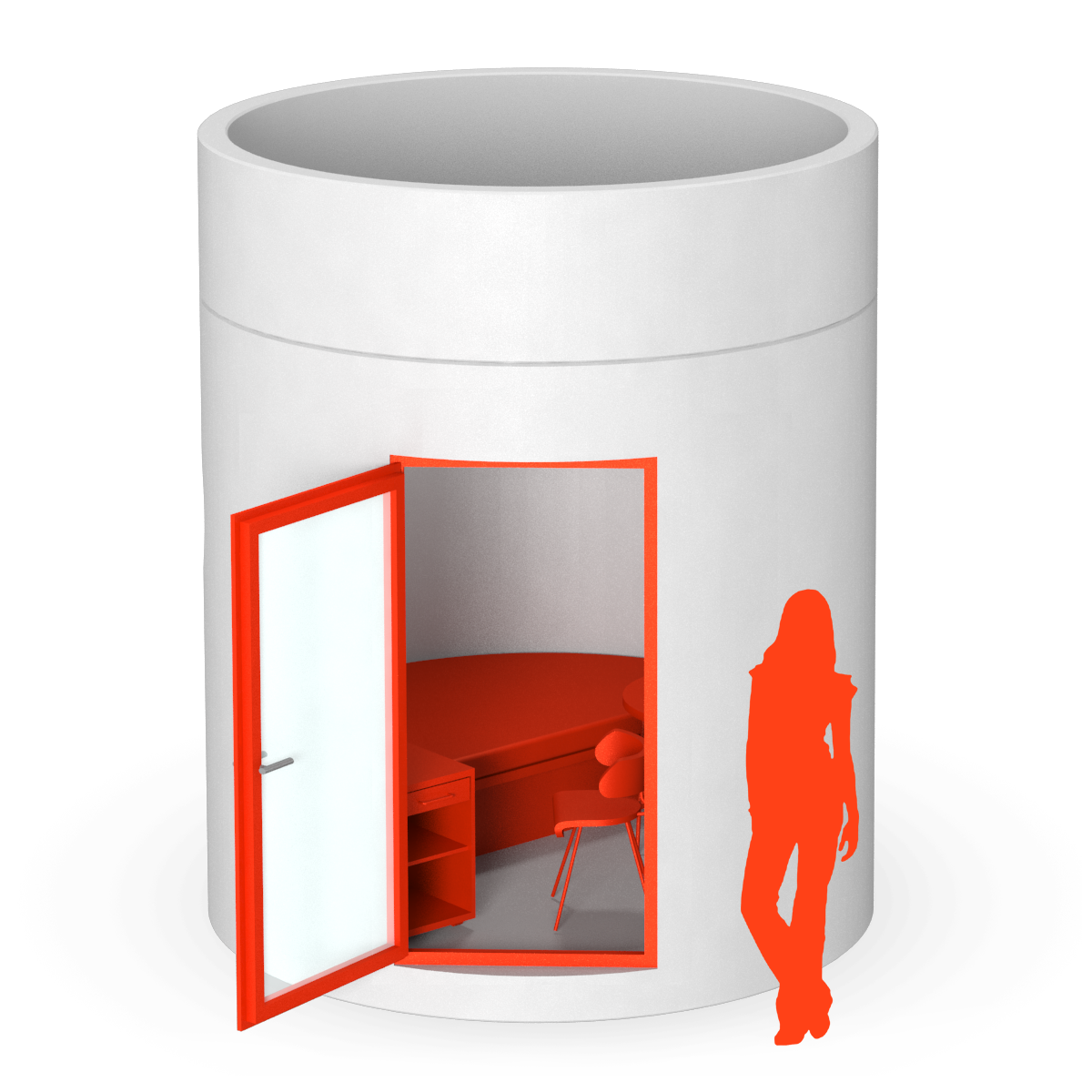 Also known as "small" Hoteltower: a compact, comfortable room in your own tower.
Show product details
bboxx

Hoteltower 3 floors
Technical specifications

Total height incl. roof terrace

Concrete steel, insulated
bboxx

Hoteltower 2 floors
Technical specifications

Concrete steel, insulated
bboxx

Hoteltower 1 level
Technical specifications

Total height with standard roof

Total height with high roof

Net weight with standard roof

Net weight with high roof

Concrete steel, insulated
bboxx

Hoteltower
in detail
Detailed description
Book your hotel room in your own mobile hotel tower with private roof terrace: bboxx Hoteltower makes this possible. Veloform Media's innovation was developed in cooperation with Qbe Mobile Hotels, a Berlin based company that specializes in a new generation of hotels. Transportable and always on stock, to take changing seasons, fast moving trends and the hottest locations into account.
Material
High-quality, durable materials are used for the tailor-made interior design. The solid body can change locations as often as necessary. It's designed for two to four people. The ground floor features a meeting room or fully equipped bathroom, the second and third floor host the sleeping areas. From the central level, spiral stairs lead to the roof terrace.
Components
The bboxx Hoteltower comes in three sizes: one level (single room), two levels (two rooms for up to four people) or three levels, with bathroom on the ground floor and roof terrace. Beachbars camp sites, amusement parks, stadiums, and other recreational facilities can add the bboxx Hoteltowers to their existing premises, and offer an unforgettable travel experience. The mobile Hoteltower is also ideal for temporary use, or in natural surroundings where it is not possible to build. For all bboxx Hoteltower locations, go to www.slube.de.
Send us your enquiry
We will respond within 24 hours.