bboxx

Information Booth
Striking, mobile Information Booth for events and public areas
This fully-equipped, round information desk boasts a high recognition factor and a 360-degree advertising surface
Transportable, solid info booth or box office.
Lockable, weather-proof, fully furnished.
The outside surface can be fully branded.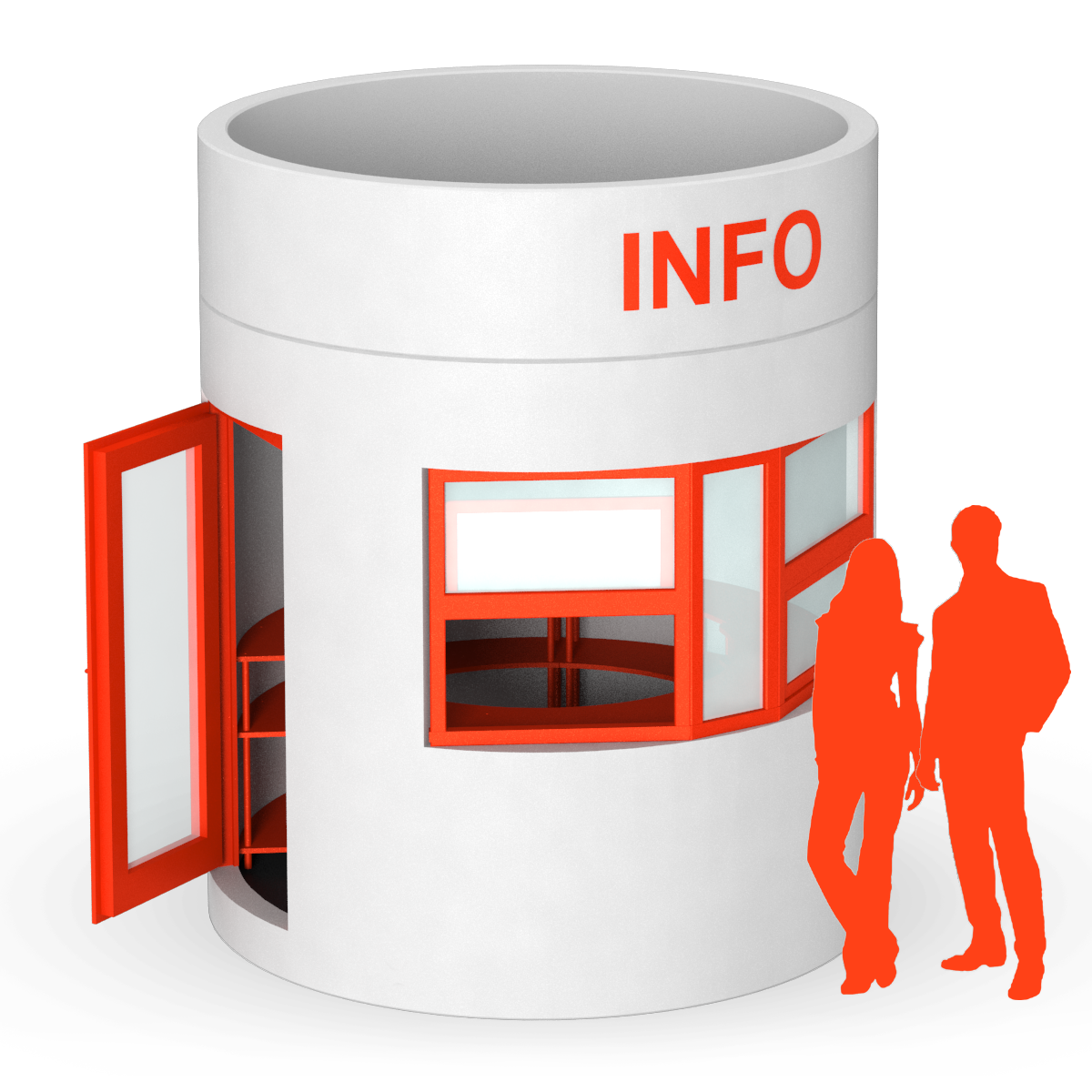 bboxx

Information Booth
Technical specifications

Total height with standard roof

Total height with high roof

Net weight with standard roof

Net weight with high roof
bboxx Information Booth oval
This bboxx Information Point was manufactured in SYSTEM light-weight contruction. It's oval shape makes the integration of three large windows possible. It's an ideal bboxx model for events with a high flow of people.
bboxx Information Booth
This bboxx promotion stand was part of the German pavilion at EXPO 2015 in Milan.
bboxx Information booth
Official opening of the Tourist Information at the central bus station (ZOB) in Berlin. photo: Dirk Mathesius.
bboxx Information booth
During the celebrations of the 775-year anniversary of the city of Berlin, this bboxx Info Booth was set up near the Berlin Dome.
bboxx

Information Booth
in detail
Detailed description
This mobile Information Booth is a highly recognizable enclosure for info desks, service centre or similar important port of calls for events and public places. The walk-in advertising columns are solid and transportable, fully furnished and unique in shape.
Material
With its cannot-be-missed round shape and 28 square metres advertising surface, bboxx Information Booth is an attractive, versatile kiosk. A roof terrace can be added. Transport and assembly are quick and easy. The high-quality materials and structure are durable and resist frequent changes of location and design.
Components
The interior design of the cylindric concrete steel mini-building is very flexible. Pre-configured solutions are available for kiosk, ticket sales, and information point. Ask for our stock of rental units.
Send us your enquiry
We will respond within 24 hours.