bboxx

Hotel Lobby
Comfortable break room for bboxx hotel tower complexes
Fully furnished mobile hotel lobby for unconventional accomodation facilities
Cosy, dry hotel lounge, ideal to complement existing hotels or hostels.
Heatable, insulated, transportable, individual fittings available.
Equipped with active ventilation, and optional roof terrace.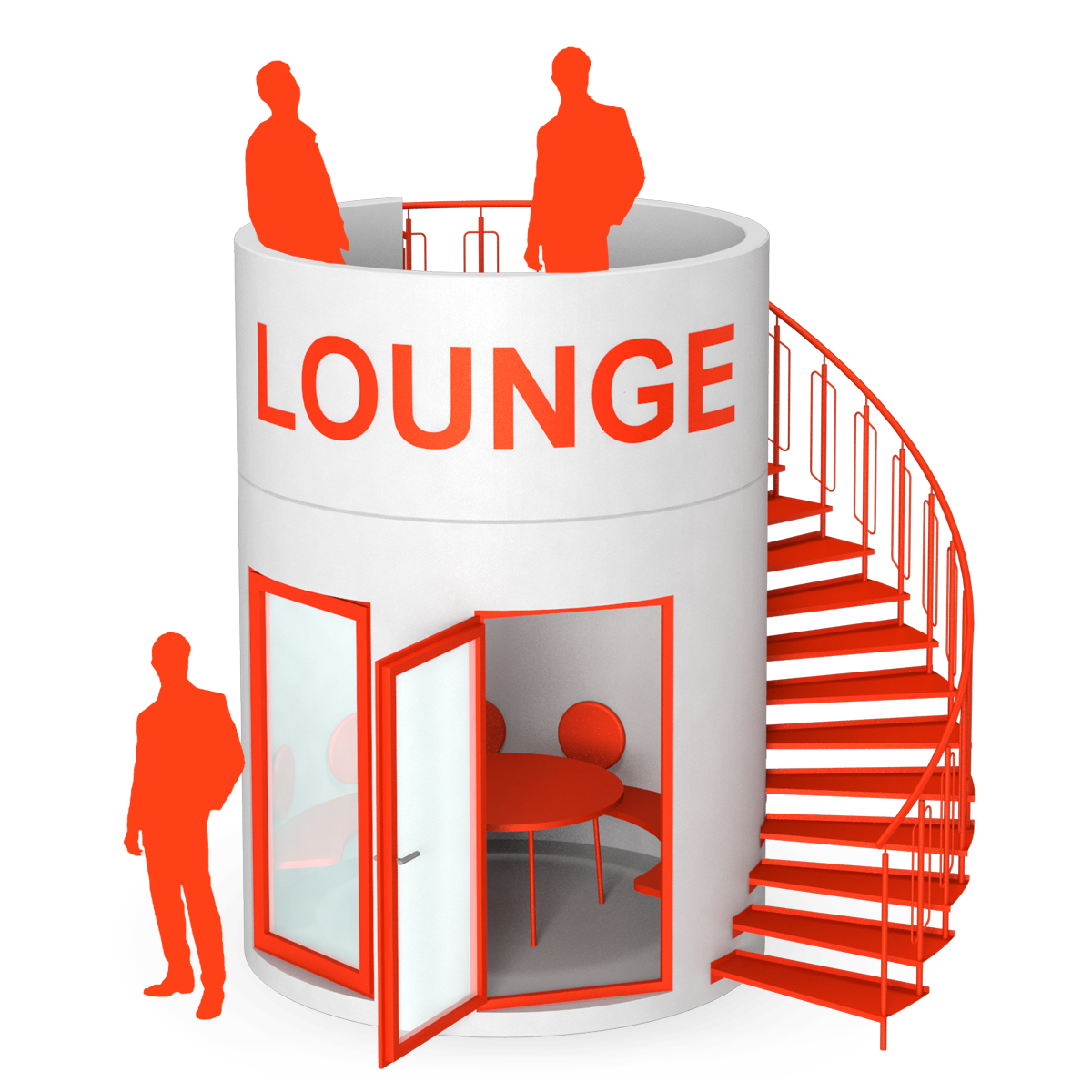 bboxx

Hotel Lobby
Technical specifications

Total height with standard roof

Total height with high roof

Net weight with standard roof

Net weight with high roof

Concrete steel, insulated
bboxx Hotel Lobby
Inside view of a bboxx Lounge. It is a comfortable recreation room, break room or TV room for all bboxx Hoteltower or bboxx Hostel groups.
bboxx Hotel Lobby
bboxx Lounge funcions as a link between the individual bedrooms in the surrounding bboxx Hoteltowers. It is also a cosy work place or TV room.
bboxx Hotel Lobby
The bboxx Hotel Lounge module can also be integrated in a bboxx Hoteltower at ground level, or in an individual bboxx structure as break room or meeting room.
bboxx

Hotel Lobby
in detail
Detailed description
The transportable bboxx Hotel Lobby is a fully furnished break room made from insulated concrete. It features important technical equipment such as active ventilation, heating and customized interior design. The round tower is winter-proof and safe. Individual extras such as exterior lighting, blinds etc. are available on request. The standard furniture includes a living room table, and round bench.
Material
The basic material of the bboxx body is concrete steel with insulation. The mobile bboxx Hotel Lounge comes fully assembled. Only high-quality, durable materials are used. It is quick and easy to set-up, which make a change of location of your bboxx Hotel Lobby possible at any time, without loss of quality.
Components
bboxx Hotel Lobby was designed for bboxx Hoteltower or slube home groups, in combination with other bboxx Hotel Tower models. Interesting extra structural upgrades are available, such as porthole windows, wooden doors, or tiled floors.
Send us your enquiry
We will respond within 24 hours.