bboxx

Storeroom
This flexible room can be used as a storage, workshop or garden lodge
bboxx Storage opens up temporary or permanent extra space for dry, safe storage anywhere
Manufactured from one piece, suitable all year round.
No base or recruitment required.
Many special features, customized furniture and coatings available.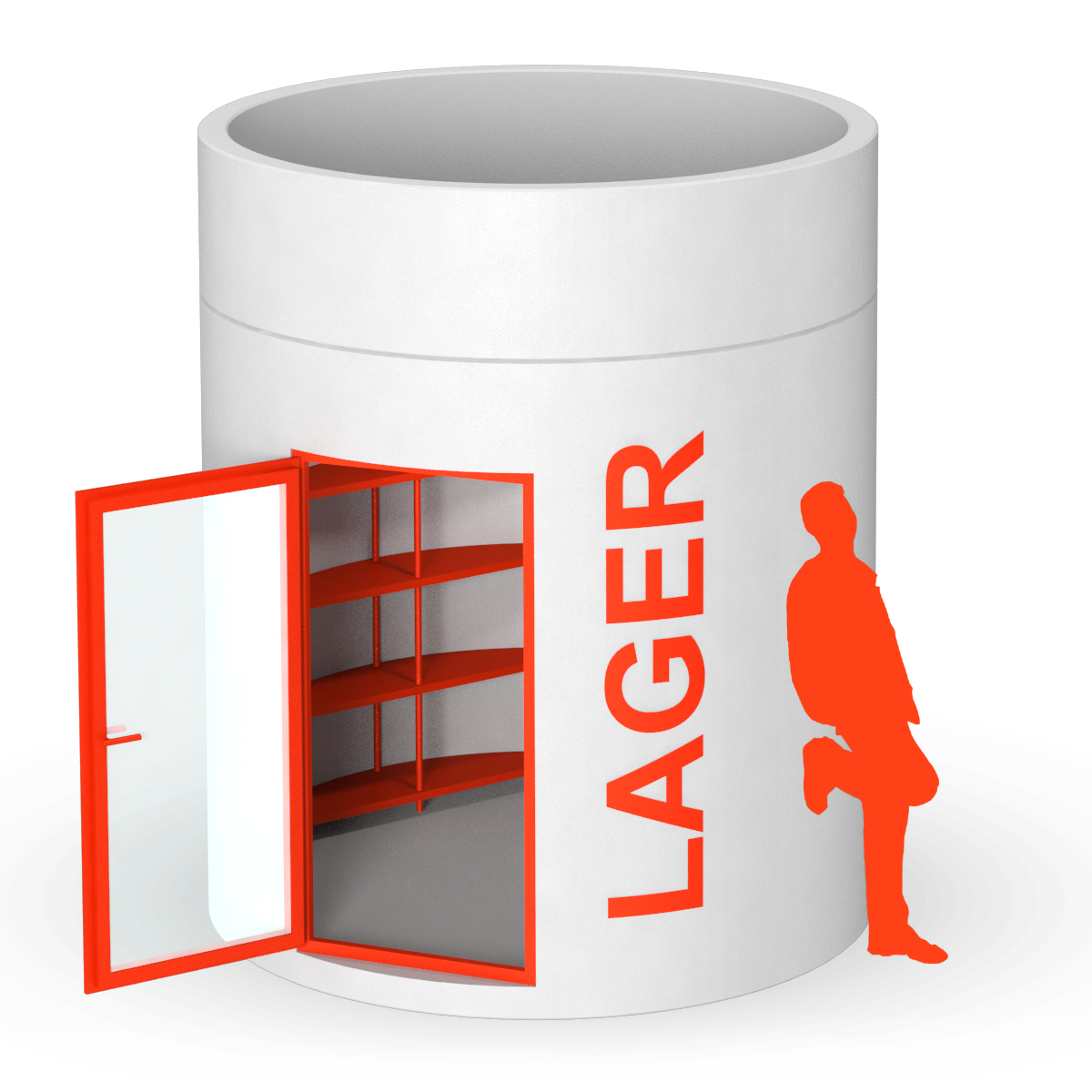 bboxx

Storeroom
Technical specifications

Outer diameter with insulation
bboxx Lager
With its characteristic port-hole windows, bboxx Lager add a stylish touch to your garden or to any green area. In addition, it provides a safe, dry storage room that can be moved easily.
bboxx Lager
Inside view of the bboxx Lager's 5 square metres floor space. Customized interior fittings are available on request.
bboxx

Storeroom
in detail
Detailed description
bboxx Mobile Storeroom is a mobile rotunda that provides independent, safe and dry storage space. The structure is manufactured in one piece. Moving the bboxx Storeroom from A to B without damage is possible for an unlimited number of times.
Material
The round, transportable cottage is weather-proof and can be set up anywhere, all year round. It does not require any particular foundation. The outside surface can be painted in any RAL colour, or clad in other suitable materials such as wood or sandstone.
Components
bboxx Storeroom can be moved with just a loader crane. The body made from concrete steel ensures that the 4.9-sqm floor space remains dry and clean. The basic electric configuration is included. The round loggia has interpreted the requirements of a mobile garden house in a completely novel way. Interesting options are available: port-hole windows, wood-glass doors and windows, or exterior lighting. 
Send us your enquiry
We will respond within 24 hours.