bboxx

Tower
Eyecatcher with Roof-terrace for a unique view
bboxx Tower provides a transportable solution for interactive promotions at large-scale events.
Mobile Tower with roof terrace, advertising space and exhibition rooms.
Eye-catching, transportable, weather-resistant and all-year-round.
Ideal look-out for events, can be combined with information desk or box office.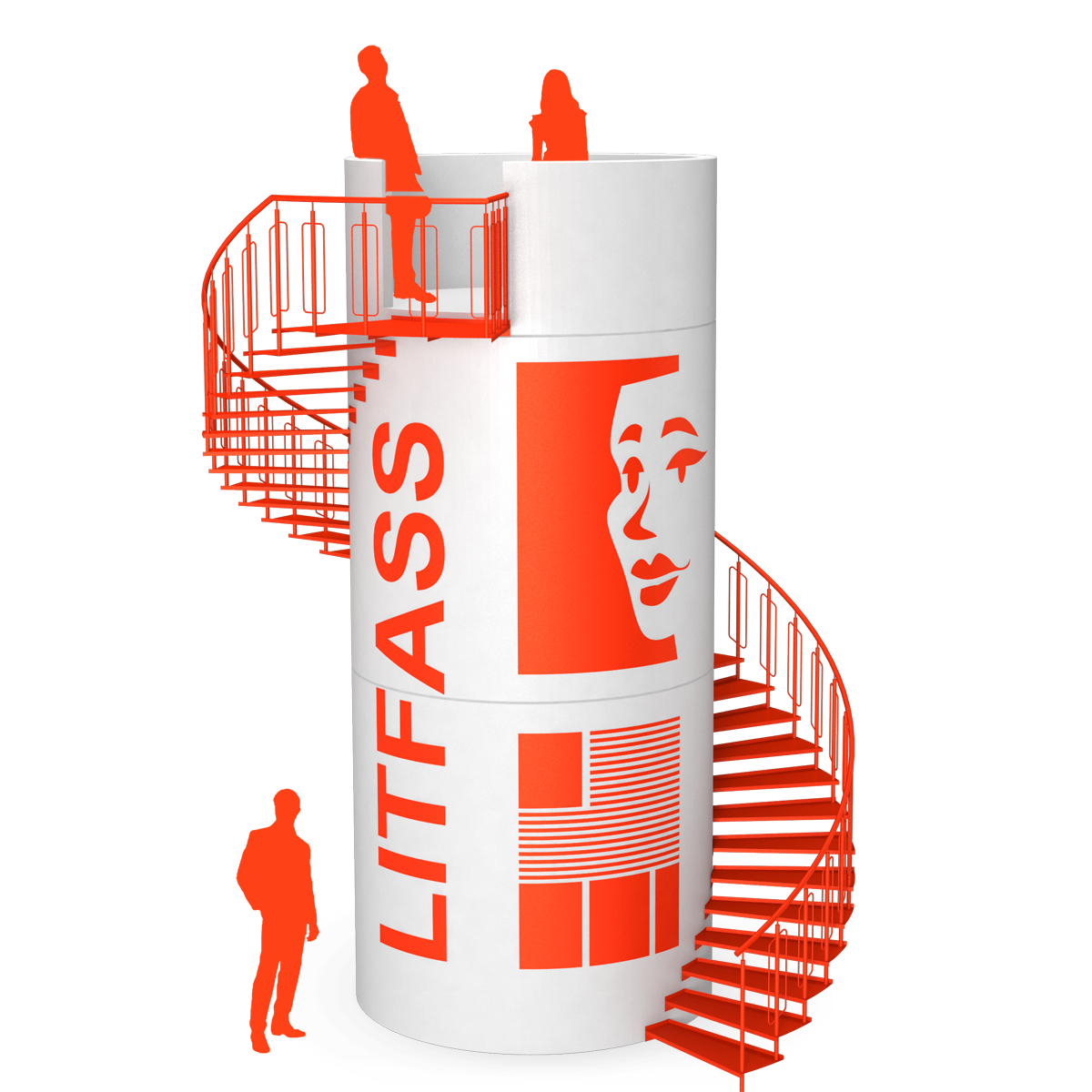 bboxx

Tower
Products

bboxx Look-out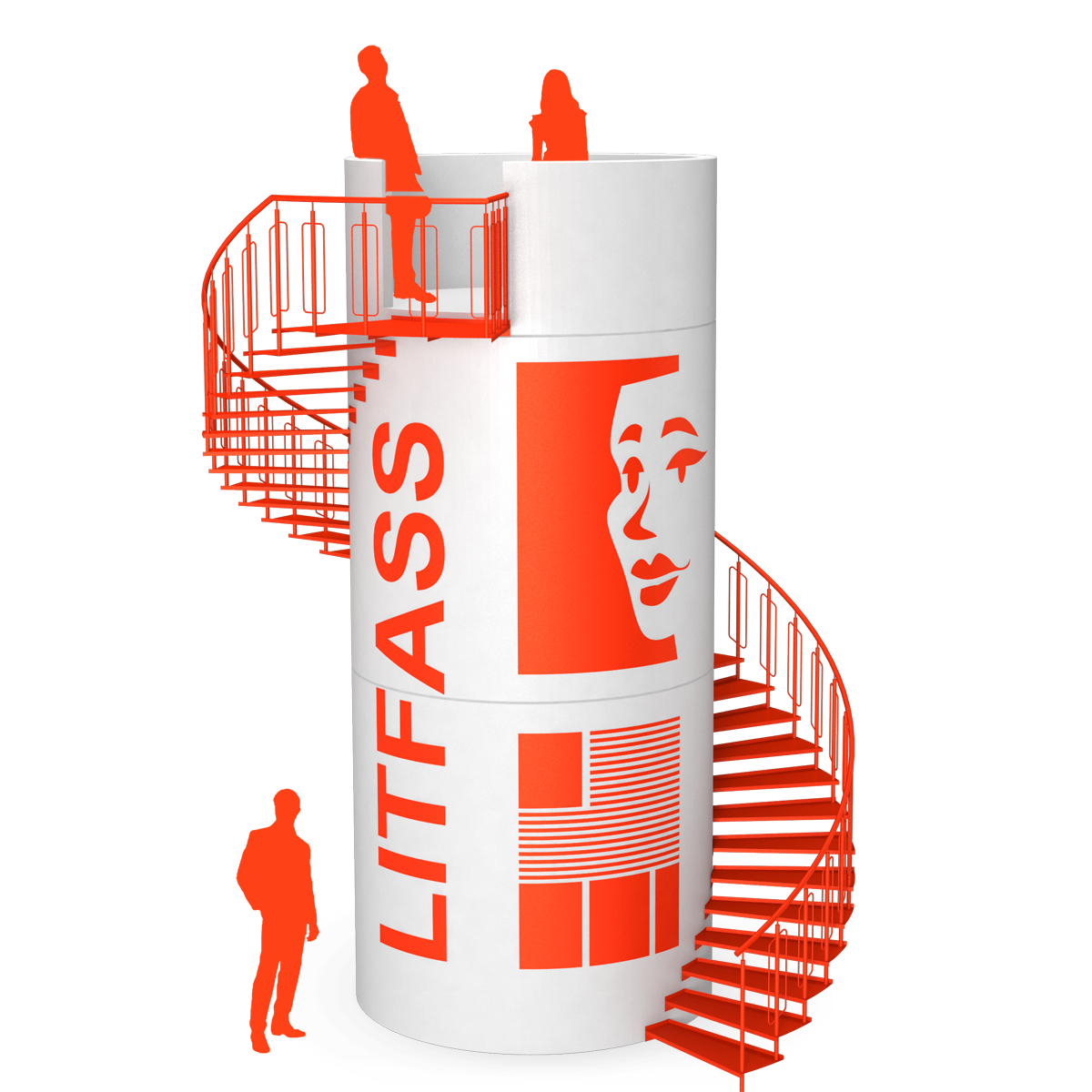 Advertising tower with roof terrace and 70 sqm ad space, unique shape and impressive height.
Show product details
bboxx Ad Pillar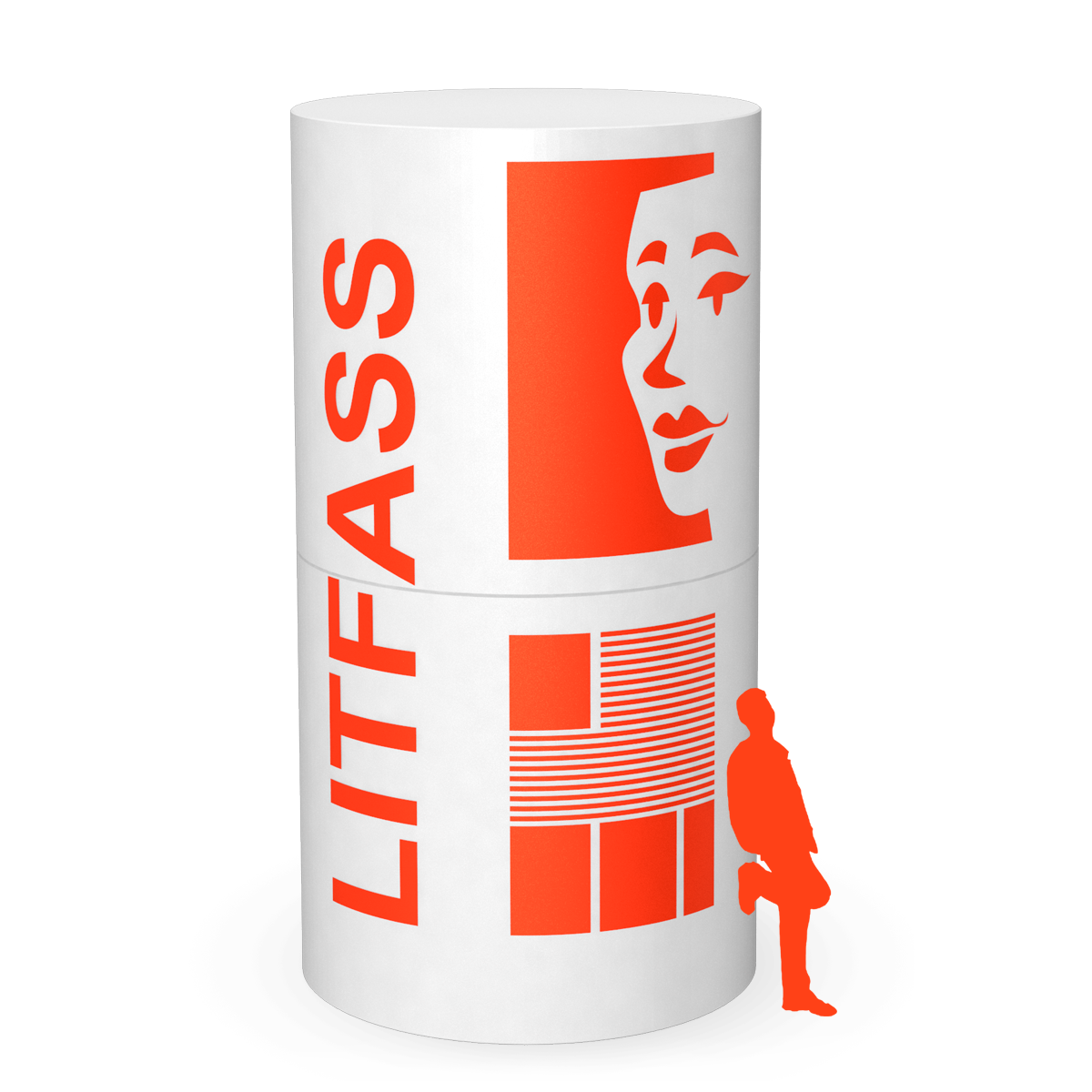 This Litfass column will communicate your message in all directions on its 360-degree surface.
Show product details
bboxx Event Tower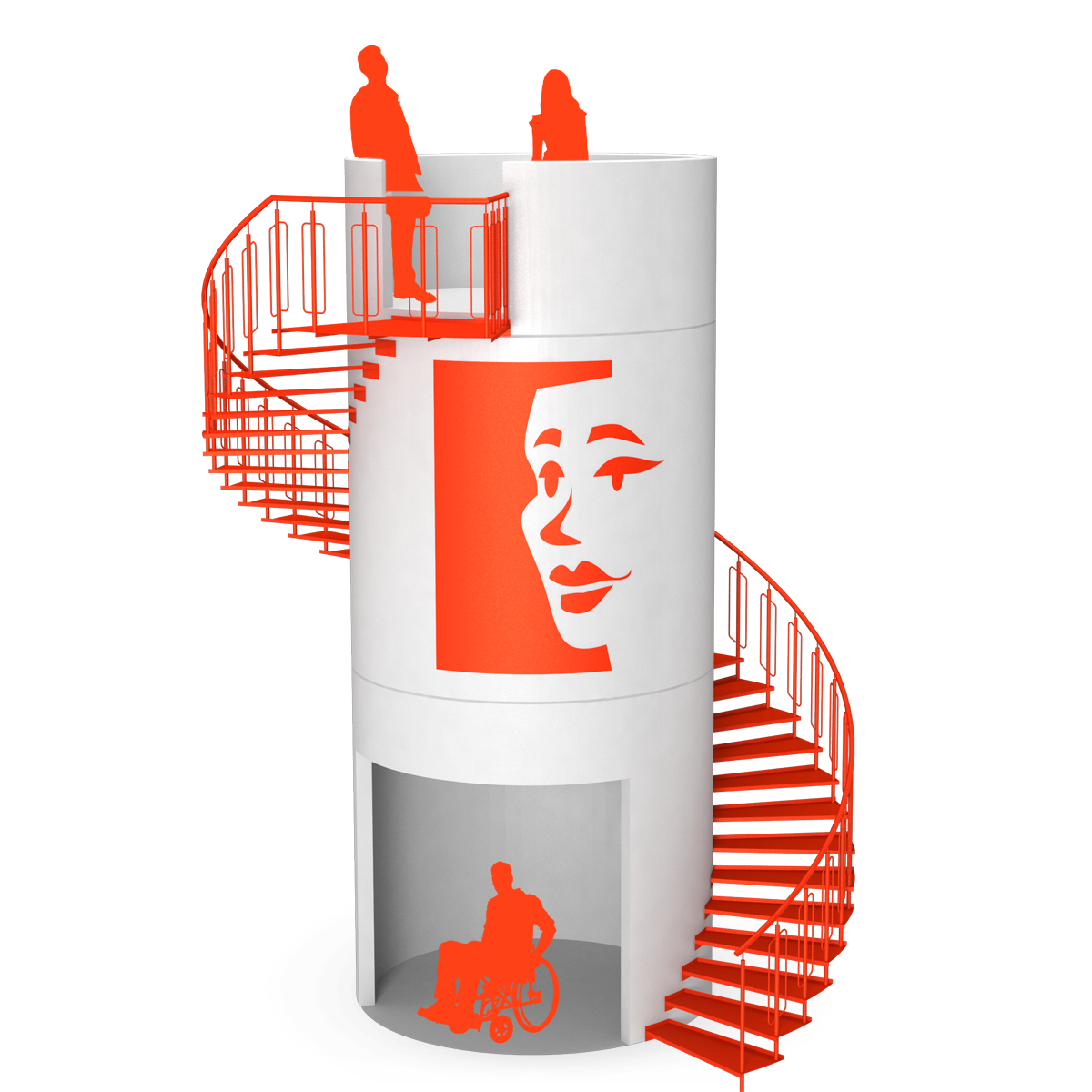 Advertise, communicate and entertain: the bboxx Event Tower can do all this for your high-calibre events.
Show product details
bboxx

bboxx Look-out
Technical specifications

Outer diameter with spiral stairs
bboxx

bboxx Ad Pillar
Technical specifications
bboxx

bboxx Event Tower
Technical specifications

Outer diameter with spiral stairs
bboxx Look-out
bboxx Look-out in Berlin at the Brandenburg Gate during the finals of the UEFA Champions League 2016.
bboxx Look-out
The bboxx Tower is the attraction at festivals such as the Hockenheimring. It unites three important roles under one roof: meeting point, look-out, and advertising space that cannot be overlooked.
bboxx Look-out
Two small bboxx Look-outs feature the official Berlin public transport provider's information centre during the construction of the No 5 underground line.
bboxx Event Tower
This bboxx Event Tower provides
bboxx Event-Tower
At highly frequented spots, the bboxx Event Tower provides a 360-degree visibility for your messages and images on up to 80 square metres surface, as well as a small exhibition or information room on the ground floor. A real attraction for open-air events, touring exhibitions, or Fanmeile.
bboxx Ad Pillar
As high as a building, but nevertheless transportable, bboxx Ad Pillar's 40 sqm surface cannot be overlooked. The whole surface can be designed individually.
bboxx

Tower
in detail
Detailed description
The round, transportable bboxx Tower will attract attention at events of all kind. The Look-out, advertising column and Event-Tower is ideal for large outdoor events. The concrete steel structure is weather-proof, lockable, and despite its imposing height it can be transported, and assembled in a only a few hours.
Material
The long-range visibility of this walk-in advertising column is provided by 40 sqm, 360-degrees surface. This out-of-home advertising space can be branded in all colours, by finish or full and partial plots. Other than at festivals, large sporting events, horticultural exhibitions and fun parks, the striking communicator has proven its multifunciontal presence at high-profile construction projects. It combines information billboards on the outside with two-level meeting room facilities on the inside.
Components
Another plus: In Germany, the "flying structure" often does not require a building permit if installed temporarily. The newest edition of bboxx tower is the bboxx Hoteltower, a three-level mobile hotel room with private roof terrace.
Send us your enquiry
We will respond within 24 hours.
References

show project
bboxx Turm Finale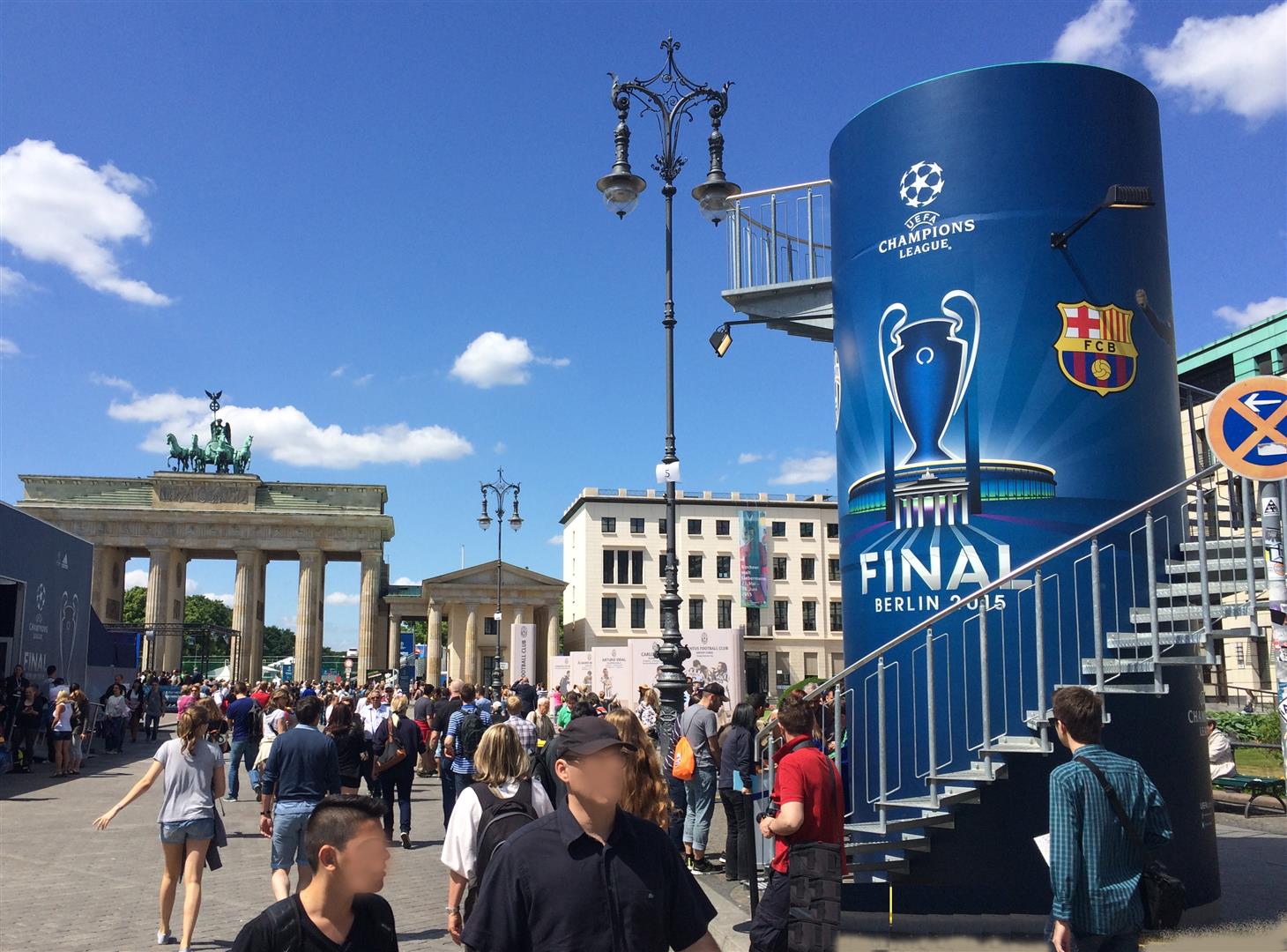 Details
Customer
UEFA Champions League
Project scope
1 bboxx Turm
Brief from customer
Infopoint als Attraktion beim Champions League Finale 2015
Our solution
1 bboxx Turm mit Dachterrasse und integriertem Infopoint am Brandenburger Tor
Close