Where to find us
Veloform Media GmbH
Am Wasserturm 5
06869 Coswig (Anhalt)
Germany
Tel. +49 (0)34903 595 595
Fax +49 (0)34903 595 597
Office hours
Monday – Friday: 8 am to 4:30 pm
By car:
Coswig (Anhalt) is located between Berlin and Leipzig, at only 1.5 kms from the A9 exit (take Exit No. 8: Coswig). From there you turn right onto the B187 expressway. After about 400 Meters turn left into our street Am Wasserturm. After one right-turn and two left turns you will find Veloform at the end of the street on the right.
By train:
You can travel to Coswig (Anhalt) from Berlin in just over one hour with the ICE express train, which departs almost every hour. You can take the ICE to Munich central station, and change in Lutherstadt Wittenberg. In Lutherstadt Wittenberg, take the local train (Regionalbahn) with final destination Dessau, and get off at Coswig (Anh.) station.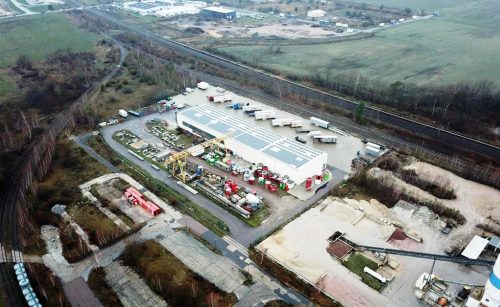 Contact person
Stefanie Lange
Büroleitung, Prokuristin
info@veloform.com
+49 (0)34903 595 596
Send us your enquiry
We will respond within 24 hours.